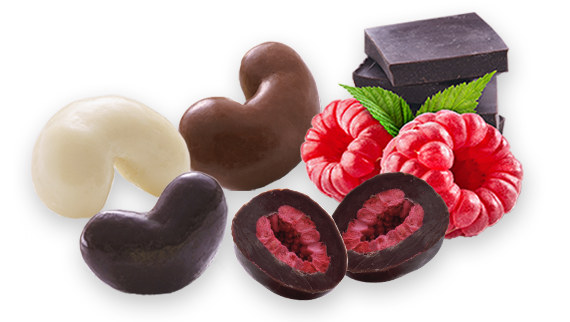 Coated with chocolate
Wide range of chocolate nuts and dried fruits. Prepared from specially selected fruits and nuts, using special technologies for coating with fine milk, white and black Belgian chocolates. Suitable for any holiday occasion and a bite of luxury on weekdays. Strawberies covered with white chocolate, raspberies wrapped in milk chocolate, blueberries in Belgian chocolate, macadamia in white chocolate and more and more...
For more information click here...